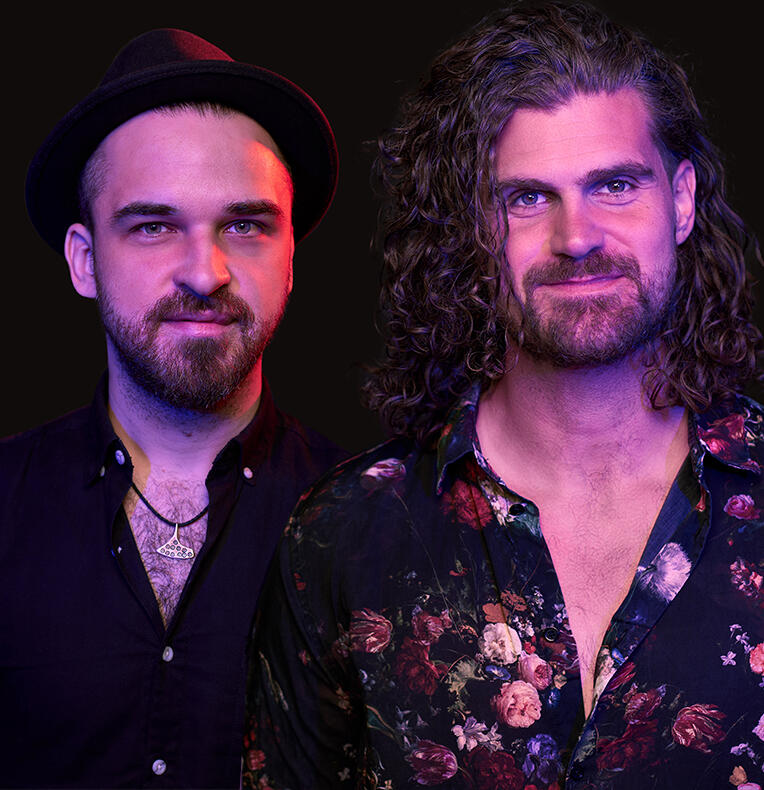 SPACE BIG BAND is Berlin-based contemporary jazz big band project by jazz musicians & composers Danish Bassist KENNETH DAHL KNUDSEN and Latvian Saxophonist TOMS RUDZINSKIS.
Inspired by deep space and our history of space knowledge, from Galileo to Hawking, with detours in geological time and Kepler's planet frequencies – this is a retelling of our space history in the universal language of music, a contemporary electro-acoustic jazz suite "Space Big Band" for a contemporary jazz big band.
Knudsen/Rudzinskis Space Big Band album "Space Big Band" out on October 22, 2021 on Double Moon Records.
---
NEXT SHOWS

B-Flat Berlin, BERLIN, DE
March 4 & 5, 2022
---
SPACE BIG BAND ALBUM PREMIERE

Nordkraft Big Band, Aalborg
November 1, 2021
---
SPACE BIG BAND LIVE PREMIERE

B-Flat Jazz Club, Berlin
January 17 & 18, 2020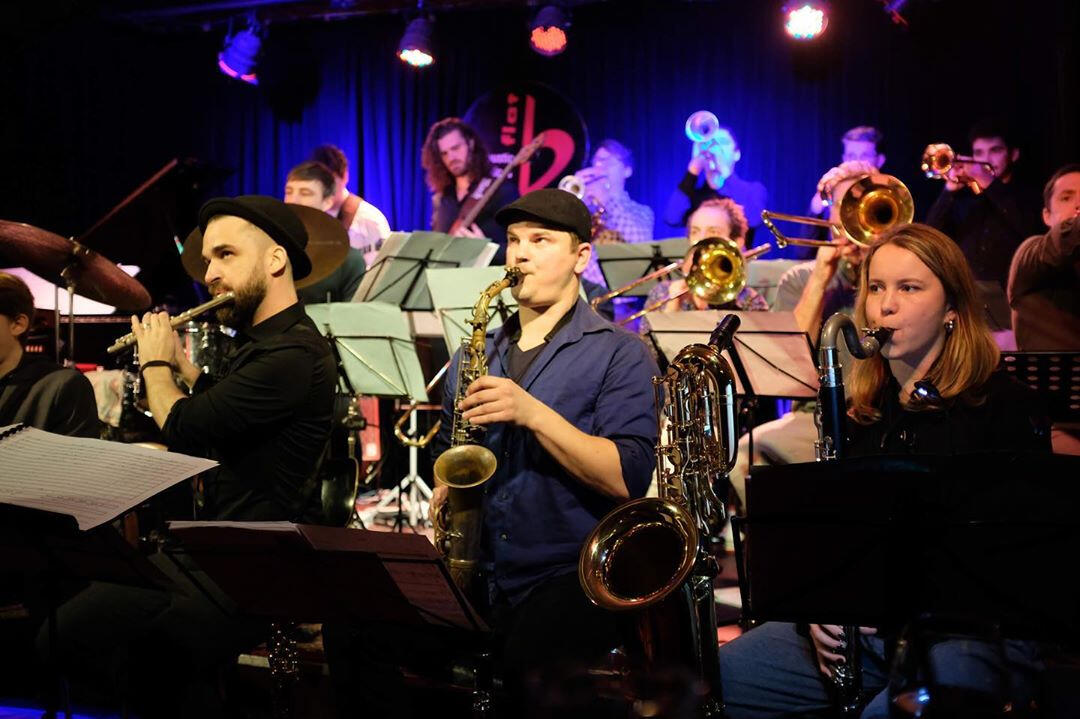 ---
SPACE BIG BAND ALBUM RECORDING

Blackbird Recording Studio Berlin
Playtime: 1h 11min
Genre: Bigband, Contemporary Jazz
Recording: January 19 & 20, 2020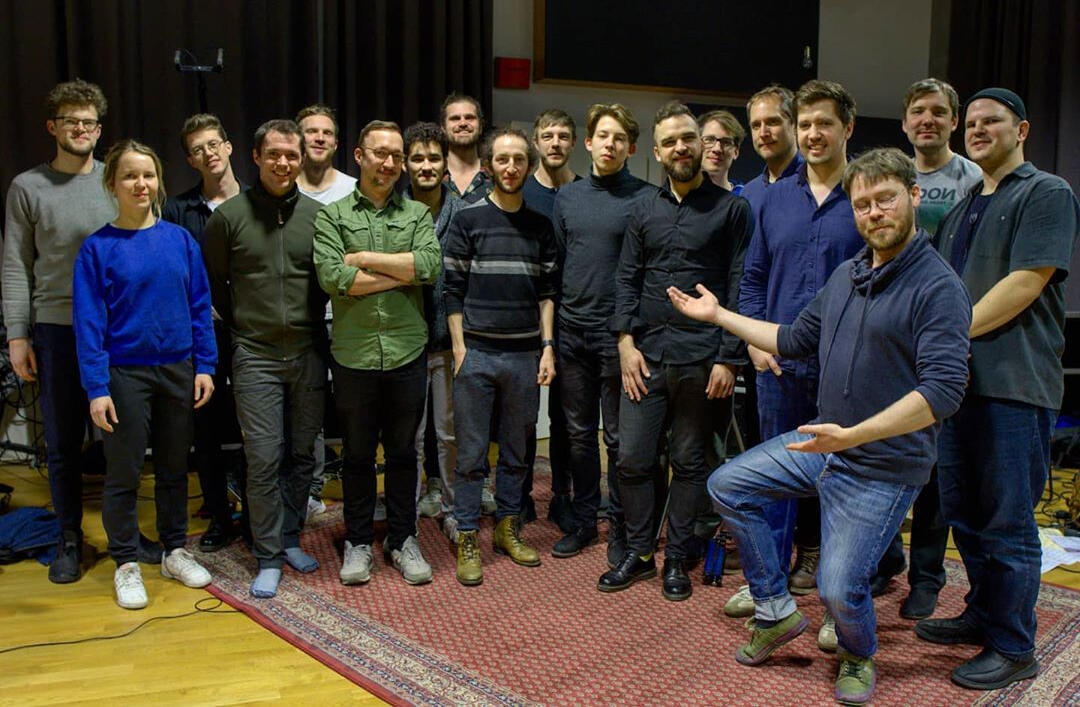 Personnel: Malte Schiller (cond.), Shems Bendali, Dima Bondarev, Jakob Sørensen, Johannes Böhmer (tr.), Dustin Drews, Toms Rudzinskis, Julius Gawlik, Ignaz Dinne, Leonie Freudenberger (sax); Nils Marquardt, Jonas Lindh, Andrej Ugoljew, Alistair Duncan (trb); Povel Widestrand (p), Sebastian Boehlen (guit), Kenneth Dahl Knudsen (bass), Mathias Ruppnig (dr).